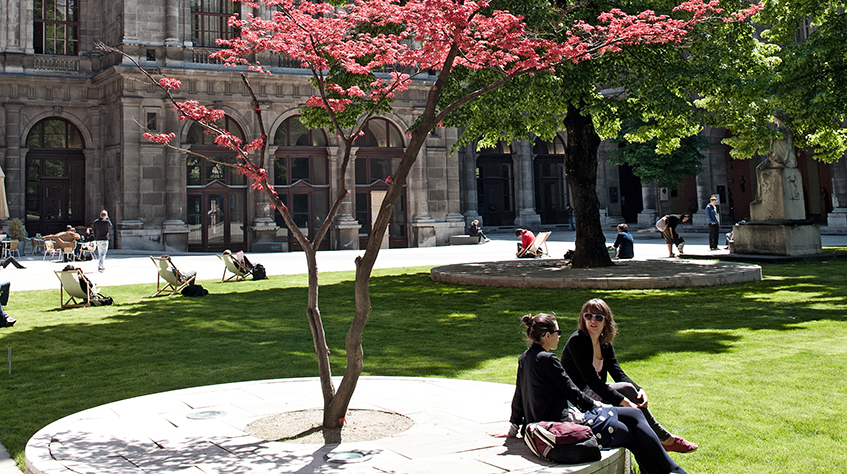 Advancement of Early Stage Researchers
The Faculty of Social Sciences is dedicated to promoting the advancement of early stage researchers. The Graduate Centre of the Faculty of Social Sciences at the University of Vienna is the focal point for supporting and strengthening tertiary and continuing education as well as creating and fostering networks for doctoral candidates at the Faculty. The Centre organises tailor-made workshops and information sessions for doctoral candidates and early postdoctoral candidates. In addition, it organises the "Tag des Sowi-Doktorats" (day of doctoral studies in social sciences) which increases the visibility of research by early career researchers.

The Faculty and its departments take additional measures to encourage and support early stage researchers. Examples of such successful measures include "die Woche der soziologischen Nachwuchsforschung" (week of promotion of young sociology researchers), which is hosted by the Department of Sociology for the ninth time in 2017, the seventh international Marie Jahoda Summer School (Sociology) for doctoral candidates, which takes place in July 2017, and the Vienna Arctic Summer School (Social and Cultural Anthropology), which is held since 2016.
Related Links: