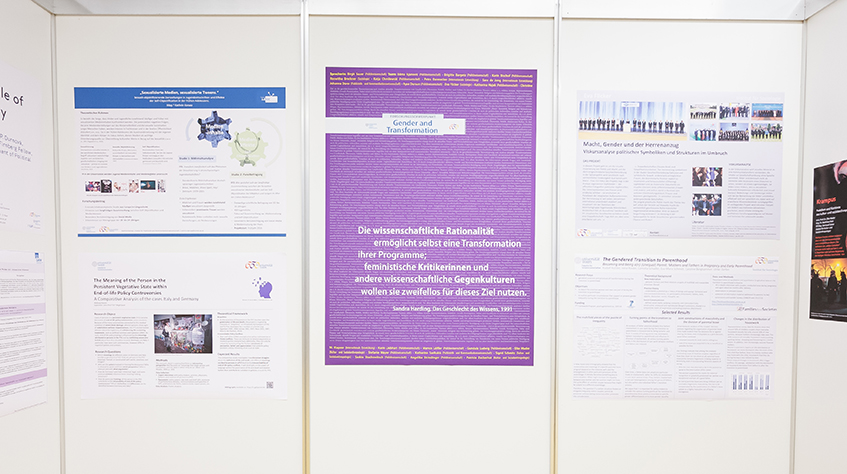 Gender and transformation
This key research area provides gender-sensitive theories and analyses with regard to contemporary transformations of society, economy, politics, media and culture. The themes covered include, for instance, affect, bodies, representations, mobility, migration, violence, participation, knowledge and (in)visibility. Gender is regarded as intrinsically interrelated with other structural categories of society, such as class, ethnicity, 'race', sexuality, religion and disability.

In view of the current economic and ecological crises and the rise in social inequality at global, transnational and national levels, in addition to crises of democratic representation, this research perspective is of increasing relevance: both their social causes and the political, cultural, social and media-related ways of coping, as well as their effects, are gendered. This research area mainly studies current questions of changing dispositifs of gender and sex, in which social inequality and exclusion that is produced, for instance, by (gendered) affective and visual technologies, as well as technologies of the body, are key dimensions. Additional analyses study gender policies, which are central to the development of democracy and new forms of political participation, as well as for migration patterns and issues of (non-)belonging. The individual transformation processes of the present are understood as being embedded in global transformation processes and studied from a comparative and a transnational perspective.


Study Programme associated with this area of research:
Master Gender Studies, Gender Research Office, University of Vienna
http://gender.univie.ac.at/en