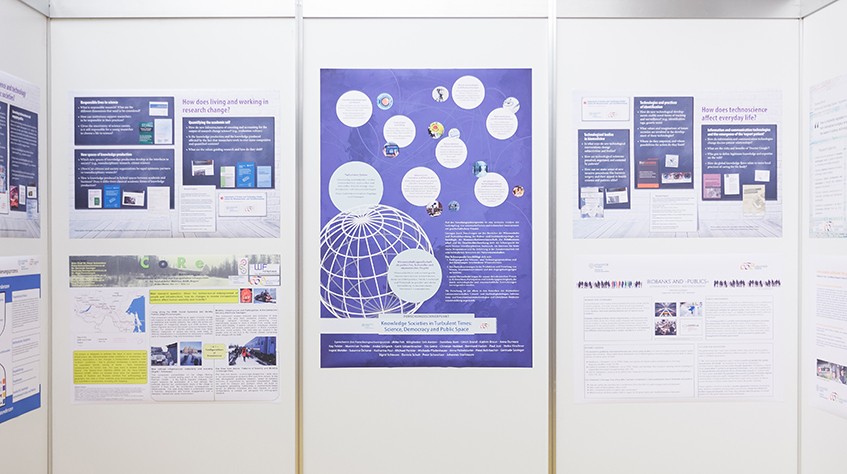 Knowledge societies in turbulent times: science, materialities and public spaces
In many areas of today's society, the beneficial interaction between scientific and technological development on the one hand and societal change on the other play a significant role. The subjects covered in this key research area range from the complex social challenges of biomedicine and life sciences, questions of the environment and sustainability, as well as new media/mediatisation, to the interaction between human beings and technology in the areas of robotics, and to the increasing importance of algorithms. In addition, changes within academia, such as developments in disciplines and institutions (particularly with regard to their history) are analysed in an interdisciplinary manner. Across these themes, the following questions are examined: (1) the conditions of knowledge production and relationships between different forms of knowledge; (2) the restructuring of the production and distribution of knowledge, knowledge infrastructures, and their accessibility; (3) hybridity and new forms of sociality between non-human (e.g. machine) and human actors; (4) new challenges to democratic practices resulting from the interaction with techno-scientific developments.

In addition to a broad interdisciplinary exchange, historical perspectives and cooperation with various fields of natural sciences and technology are of interest in this key research area.