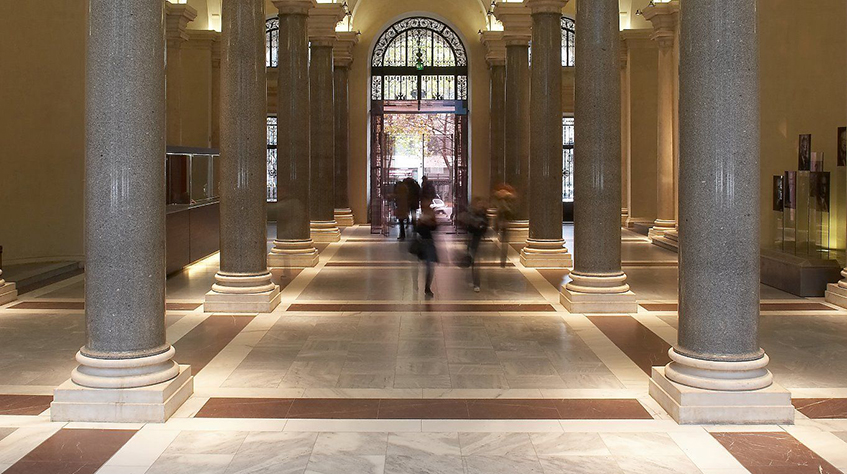 Faculty of Social Sciences
The Faculty of Social Sciences was established as an independent organisational unit in 2004 and is one of the largest faculties of the University of Vienna. The Faculty commits to the principle of combining research and teaching. Research activities cover a broad array of topics and include both basic and applied research. The Faculty is a place of tertiary and continuing education, giving students the opportunity to specialise in a wide range of disciplines and thematic areas, which will enable them to successfully meet the ever-changing requirements of professional life.

The Faculty's research contributes significantly to finding answers to academic questions of great social relevance, and thus to fulfilling the social function and responsibility of both the University and science in general. To this end, the Faculty engages in well-established intra- and interdisciplinary research areas as well as innovative multidisciplinary research, cooperating across different subjects within the Faculty, as well as with other faculties and international, national and local research institutions. Pursuing a critical reflection on the structure and problems of present-day society is among the guiding principles of its research activities.

To strengthen the diverse research achievements and make them more visible, the Faculty focuses on seven key research areas. These address relevant societal problems and challenges and are organised across different subjects and departments. In addition, researchers of the Faculty are currently involved in the activities of five research platforms of the University of Vienna. They also participate in numerous national and international projects.

About 13,800 students are enrolled at the Faculty in the winter semester 2020/21. They study in bachelor's, master's and doctoral programmes/the Vienna Doctoral School of Social Sciences (ViDSS) in Political Science, Social and Cultural Anthropology, Communication, Sociology, which partially are among the largest degree programmes in Europe, as well as in master's or doctoral programmes in Nursing Science, Gender Studies, Development Studies and Science and Technology Studies.
Further information:
University of Vienna
Strategic direction of the Faculty of Social Sciences on pages 127–133.