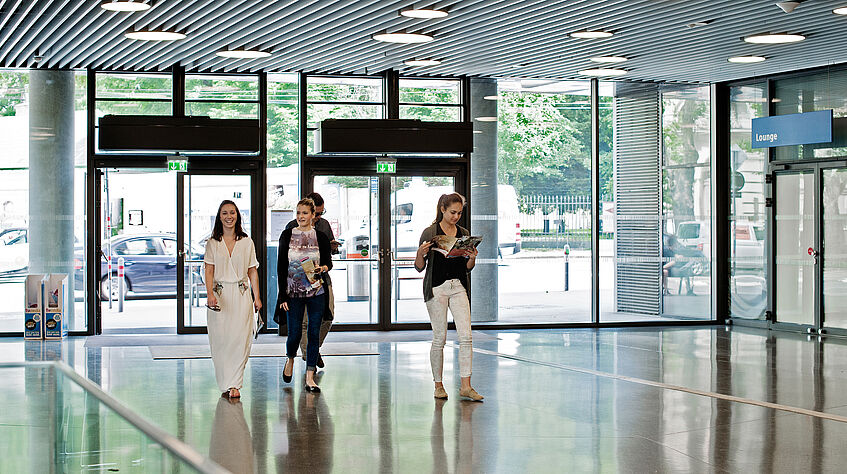 Vienna Doctoral School of Social Sciences
By October 2020, a new doctoral school will be launched at the Faculty of Social Sciences: the Vienna Doctoral School of Social Sciences (ViDSS).
The establishment of the ViDSS is part of a university-wide initiative of providing structured doctoral education in many different disciplines. The doctoral schools were created with the intent to ensure the full participation of supervisors and their doctoral candidates and aim to reach critical mass so that cohorts can be formed. They are targeted at outstanding graduates of master's programmes at the University of Vienna as well as highly qualified early stage researchers from all over the world.
The ViDSS focuses on supporting excellent research through close supervision, cohort integration and different funding programmes. The ViDSS offers:
A number of fully-funded three-year doctoral fellowships (sowi:docs Fellowship Programme)
Close supervision, preferably by supervision teams which may comprise also advanced postdoctoral researchers
Onboarding workshops und annual networking meetings for supervisors
Networking of students and integration at the Faculty's departments through kick off retreats, disciplinary and interdisciplinary PhD clubs, peer mentoring and brownbag lectures
Extra training and international workshops
Research funds for research-related costs, travel expenses, proof reading and self-organised workshops
Transferable skills trainings and support for writing a doctoral thesis
Support of international experiences and networking
Career-oriented events and support measures
Completion scholarships (sowi:doc Completion Scholarships)
Awards for outstanding doctoral theses (sowi:doc Awards)

The ViDSS is governed by a speaker and a steering committee comprising representatives of all research fields present at the Faculty of Social Sciences as well as two student representatives. The speaker assumes the responsibilities of the director of studies of the doctoral programme in Social Sciences.
Further information:
Doctoral Schools – miteinander oder gegeneinander?, student representative Martin Pokorny talks about the Faculty-wide discussions which have led to the establishment of ViDSS, progress – Magazin der Österreichischen HochschülerInnenschaft, 22.06.2020 (in German)