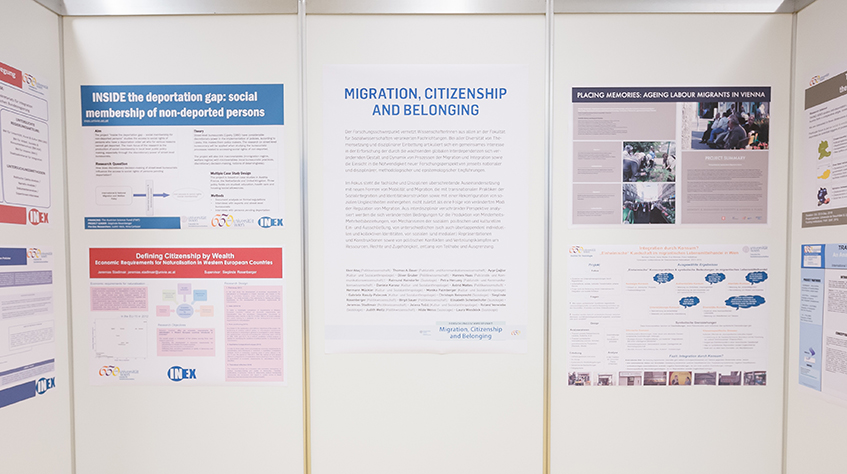 Migration, citizenship and belonging
This key research area links academics from all disciplines established at the Faculty of Social Sciences. Despite the diversity of focuses and disciplinary affiliations, a common interest in this area is the exploration of the forms and dynamics resulting from migration and integration processes that have changed due to increasing global interdependencies. Another commonality is the understanding that new research perspectives are needed to overcome national and disciplinary, methodological and epistemological restrictions.

A topic across different subject areas and disciplines is the discussion of new forms of mobility and migration, which is accompanied by transnational practices of social integration and constructions of identity, as well as a reconfiguration of social inequality, not least as a result of changes in the regulatory framework of migration. The research themes, studied from an interdisciplinary perspective, include the changing conditions for the building of relationships between minorities and majorities, mechanisms of social, political and cultural inclusion and exclusion, different (possibly overlapping) individual and collective identities, social and (media-related) representations and constructions, as well as political conflicts and the struggle for the distribution of resources, rights and belonging, in terms of social participation and marginalisation. Work on such research-related themes, in the context of existing and future forms of research networking, helps improve the visibility (outside the University too) of the manifold innovative research activities, while attributing specific attention to research by young academics, and it generally improves the prerequisites for cooperation in research and publishing, and support of early stage researchers.