East European Studies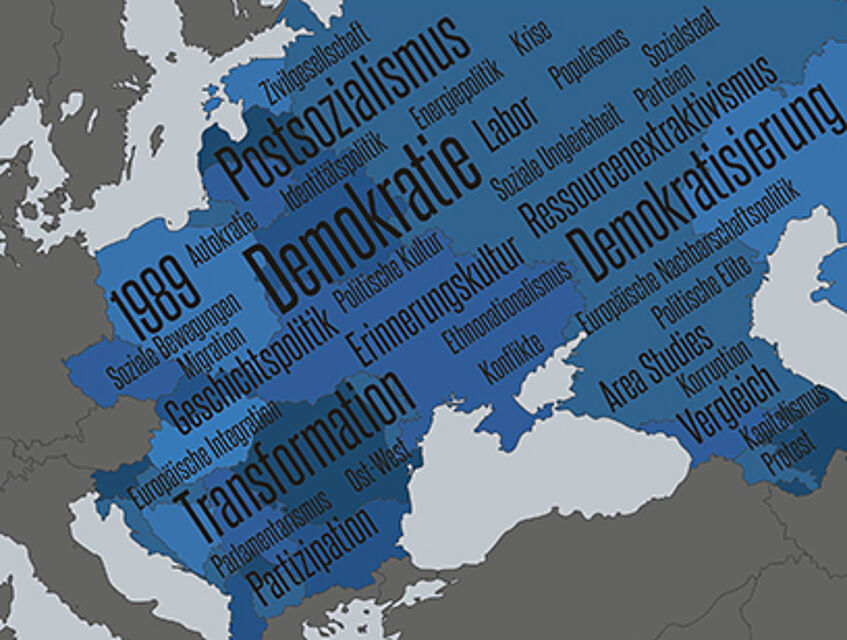 The research group East European Studies is specialised in analysing current processes and developments in the region of Eastern Europe and its subregions (East-Central, Eastern and Southeastern Europe). Its research focus is on democracy, democratization and de-democratization as well as the transformation process after 1989 and legacy of state socialism.

The four principles guiding of the research group are:

EXPLORING – The aim is to grasp and analyse current processes and developments, actors and structures in Eastern Europe to contribute to an innovative and better understanding of the region.

BRIDGING – Additionally, the research group seeks improving the dialogue between Eastern and Western Europe. Therefore, the group maintains numerous collaborations with academic institutions in Eastern and Western Europe.

DIVERSITY – The region of Eastern Europe is still characterized by the state socialist past. However, the region displayed and still shows a great heterogeneity before 1989 and afterwards. Therefore, a further goal of the group is to identify both regional specifics as well as country specifics.

LABORATORY – The comparison to Western Europe is a crucial element of their research, too. In times of growing inequality and post democratic tendencies, Eastern Europe can be understood as a "laboratory" for the resilience of democracy in a positive and negative way.

In 2015, the research group started the research blog EASTBLOG. The aim of the blog is to make their research at the Department of Political Science more visible for a broader public and to stimulate public interest in recent developments in the area. On a monthly basis, members of the research group as well as invited guest researchers publish new articles on salient issues.